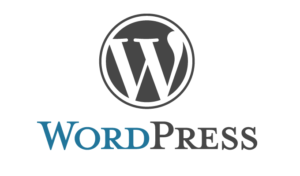 Do you have a WordPress website? Are you tired of worrying about updates, backups and malicious attacks? We'd love to help. Firefly offers WordPress Website Care Plans. What is a care plan you ask? Simply put, we take care of all the tech stuff, so you can take care of your business. Our service gives you complete peace of mind that your website will work and do exactly what you want it to do.
You get all these great features for only $39 a month!
WordPress Website Care Plan Features
Cloud Hosting on WordPress Optimized Servers
You know how they say you get what you pay for? This is very true with website hosting. Hosting your website on a server shared with hundreds of other websites, opens you up for problems such as malware and downtime.
We host your website on a super-fast WordPress optimized server. Websites on our servers load faster, are nearly benign to malicious activity and are easier for us to manage.
We also have servers available in 8 major cities across the United States.
Premium Daily Backups
If you've ever experienced a failed hard drive on your personal computer, you know what it's like to lose everything. Now imagine, you just launched a shiny new website and you spent hours curating the content. Then boom, there's a failure of some sort and you lose everything. That will never happen with us. We do daily offsite backups so you'll never again worry about your content. Best of all, we keep 90 days of backups! This allows us to restore your site from any point in time in that 90 day period. You can also get an on-demand backup anytime. This fits right in with your business continuity plan.
Sucuri Security Scans
Our security scans come in two flavors. Our basic scan is run by our team once a month. This is included in our website care plan. If you want more advanced protection, our premium version is available for only $5 more per month. This is for those that believe they need 24/7 protection. The main difference is the premium version is run automatically and offer 24/7 protection. This is best for eCommerce or high-traffic website where downtime is vital. If we detect any issue with your website, we'll notify you right away and do what we can to mitigate the damage.
FREE Site Migration
We will move your site to our servers for no additional charge. Zero hassle. 
WordPress Core Updates and Plugin Updates
If you've had a WordPress website very long, you know just about the time you get everything updated, there's a glaring icon telling you it's time to update again. No worries, we'll take care of it for you.
Free SSL Certificate
In case you didn't know, Google will soon start notifying website visitors is your website does not have an SSL certificate. Don't worry, we'll take care of that too. No extra charge to you and we install it.
Vulnerability Updates
We are constantly monitoring the WordPress community and use this information to be proactive our customer's websites. If we notice you have a vulnerable plugin, we'll let you know so you can take care of it (or have us do it).
Manage Comments
If your WordPress blog allows for comments, we'd be happy to get rid of the spam. We'll leave anything we think might be a legitimate comment and you can approve them at your leisure without having to wade through all the clutter.
FTP Access
Should you need access to your website, we'll provide you with secure FTP access. Of course, you'll always have access to your WordPress dashboard.
Free Email Support
Simply email us anytime there's a problem with your website and we'll get right on it.
Monthly Report
We provide you with an awesome monthly report showing you what we've done to your website.
We also offer add-ons such as email hosting, update packages and more. Just contact us (form below) for a free consultation and we can help you figure out the best WordPress hosting solution for your needs.
The $39 option does have some limitations as far as bandwidth and data storage. If we think your site will come close to or exceed those limitations, we'll let you know before migration.
Firefly Tech Solutions is a web design and digital marketing firm. We focus on the technology, so our customers can focus on their business. Other services we offer include SEO, Social Media Management and SEM/PPC Management.
NEED HELP? CONTACT US NOW.
Digital Marketing is our superpower. Customer service is our strength. Complete the form below and we'll get right back to you!