This package is typically for an established company who has an existing website and is looking to for digital marketing services.
In the first month, we will do a complete Online Presence Audit and based on this, we will create a marketing strategy.
In months 2-5, we may provide the following serices. The exact service mix depends on the defined marketing strategy.
As a small business owner, you hear all the chatter about the latest trends in online marketing—AI, paid search, marketing automation—and begin to feel a bit overwhelmed. There are already so many channels and tactics to consider, and it seems like there are new ones each day.
We tend to chase shiny objects so its natural that your business would take advantage of the latest opportunities. But there's no point in trying to jump ahead to the latest and greatest technology if you don't have the basics under control.
That's why we propose a specific model for marketing maturity. Made up of three stages—build, grow, and ignite—it encourages businesses to start with a solid foundation and work their way up to the final stage where all the right channels are being used, and you're optimizing and maximizing your existing marketing assets.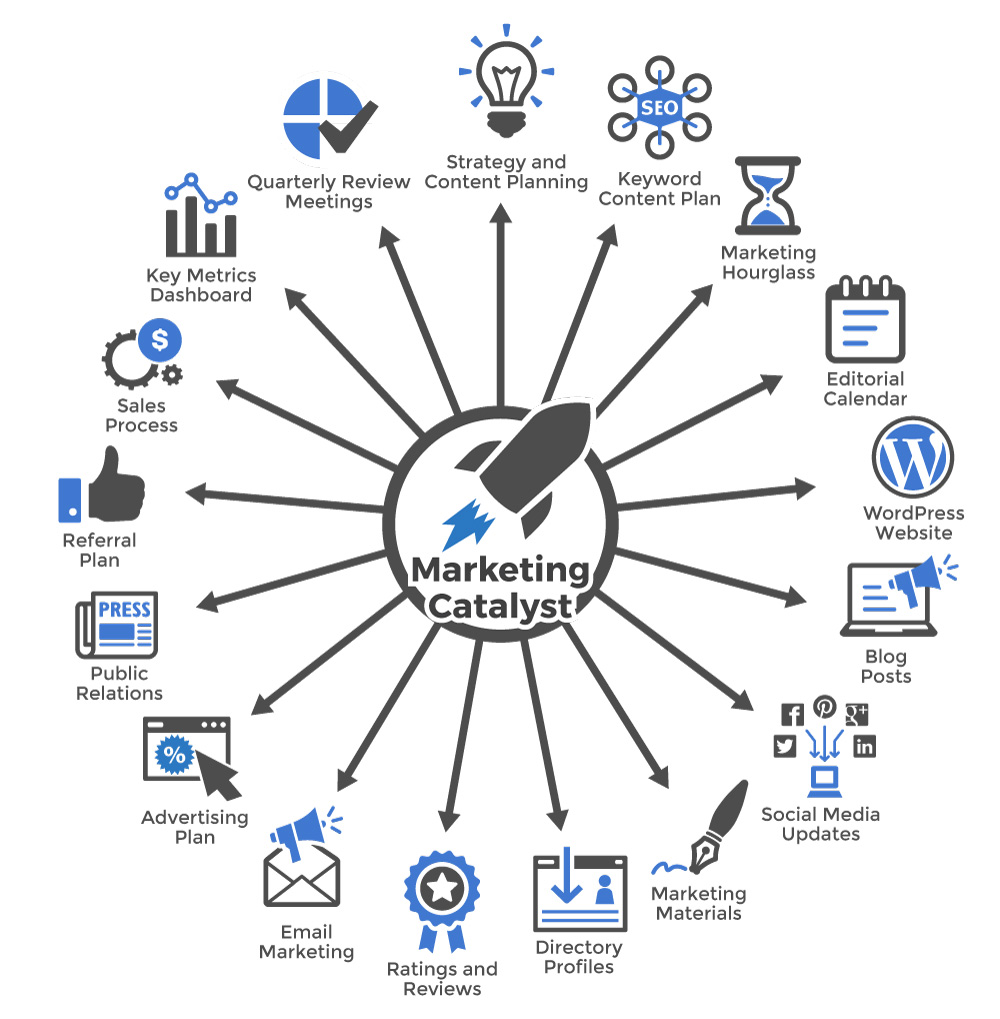 Our Grow package is customized to meet the needs of YOUR business based on our analysis performed in the first month of the engagement. It will likely include many of the following components:
Website refresh
Website content updates
Lead capture pages
Call tracking setup and reporting
Stale content refresh
Onsite SEO Management
Google Search Console setup and monitoring
Google Analytics setup
Google My Business Optimization
Local citation updates and submissions
Social profile review and refresh
Social posting plan
Social media ad management (ad costs not included)
Email marketing
Search ad management (ad costs not included)
Reputation management – complete review capture program
Customer referral program
Direct mail campaign (printing costs not included)
Monthly reporting
This package starts at $3000/month.